Membership Development Director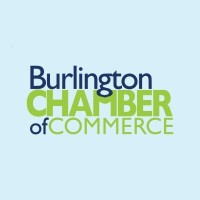 Burlington Chamber of Commerce
Sales & Business Development · Full-time
Burlington, WA, USA
20 – 20 USD per year
Posted on Monday, November 14, 2022
Please send a cover letter and resume to steph@burlington-chamber.com
Position Title: Membership Development Director
Work Schedule: 40 hours Monday – Friday, occasional weekends
Compensation: $20.00 per hour + commission
Additional benefits: cell phone and mileage reimbursement, PTO, paid holidays, medical & dental.
Reports to: Operations Director
Position Summary: The Membership Development Director is responsible for the development of new programs, encouraging member participation in programs, growing and maintaining membership, and increasing the overall retention rate. The ideal person for the position is a high-energy, polished, professional with excellent relationship-building and customer service skills.
Qualifications:
• High School degree or GED required.
• Previous experience in the Chamber of Commerce field or sales experience preferred.
• Proven knowledge and familiarity with the Skagit Valley and surrounding areas.
• Demonstrated dependability and personal responsibility to accomplish tasks in a timely and efficient manner.
• Demonstrated ability to work effectively both independently and as a member of a team.
• Demonstrates professionalism in appearance, demeanor and communication (verbal and written).
• Ability to prospect/cold-call new businesses, and to upgrade and sell major accounts.
• Proficient in the use of Microsoft Office Suite.
• Experience with ChamberMaster preferred.
• Must have the ability to foster the values of member relations.
• Must have/maintain a dependable vehicle.
• A strong attention to detail.
Physical Requirements:
• Some lifting and carrying up to 50 pounds intermittently.
• Ability to sit, walk and stand for up to eight hours routinely.
• Ability to drive routinely.
Responsibilities:
Membership Management
a. First point of contact for all members.
b. Meets with or reaches out to businesses that have expressed interest in becoming a member.
c. Interacts daily with members in person, via phone, and by email to encourage engagement and use of membership benefits.
d. Incorporates Board of Directors members and/or Ambassadors on visits
e. Stays informed about member benefits, Chamber events, and functions.
f. Advises membership on new programs, events, and services the Chamber has to offer.
g. Generates cold calls by actively seeking new businesses and following up appropriately.
h. Coordinate new member orientation activities for the Chamber.
i. Encourages membership participation in Chamber events and on committees.
j. Oversee collection of delayed renewals of accounts and requests for cancellation in a timely manner.
k. Creates, manages and executes membership retention plan.
l. Prepares follow-up correspondence for new members.
m. Coordinates and prepares member renewal reports, mail out renewal packets, and thank you notes.
n. Responsible for the accuracy of ChamberMaster data management to ensure that information collected meets the needs of the department and other users. This includes but is not limited to data regarding join/drop reasons, invoices, representative changes, and ongoing communication.
o. Submits monthly board reports as to the member retention rate and overall membership program of work.
p. Provides support to the CEO and other Chamber staff as requested.
q. Other duties as assigned.
Lead Membership Program/Event Committee Meetings.
a. Coordinates monthly membership meetings and information sessions.
b. Leads monthly event committee meetings.
c. Develops membership programs such as educational classes, and networking opportunities.
d. Coordinates annual membership banquet.
e. Assists in planning and coordinating Berry Dairy Days.
f. Attends all committee meetings, mixers, events, etc., for the purpose of staying informed as to what each division/section of the organization is doing. Actively supports and participates in Chamber programs and events.
Lead Ambassador committee.
a. Works with Ambassadors to maintain retention program and member outreach.
b. Coordinates retention activities and contacts delinquent memberships as directed.
This description is intended to provide an overview of the responsibilities and duties of the position. It is not all-inclusive. The incumbent may be required to perform job-related responsibilities and tasks other than those stated in this document.