Delivery Technician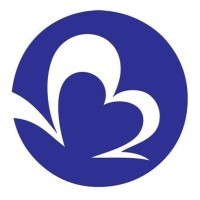 Bellevue Healthcare
Bellingham, WA, USA
Posted on Tuesday, April 26, 2022
Apply for Bellevue Healthcare Delivery Technician (Bellingham)
At Bellevue Healthcare, our goal is to impact the lives we come across and take care of our community, one delivery at a time. Locally owned and operated since 2000, Bellevue Healthcare has grown to over 16 retail stores throughout the Pacific Northwest. We are committed to providing exceptional service from our teams in the field and in our stores. Our culture is team focused, dynamic, and we take pride in promoting from with in!
As a Delivery Technician, you have the opportunity to do this!
To be successful in this role, you must:
- Have a SERVICE FIRST mentality
- Communicate well and with compassion
- Be organized, dependable, and efficient
Main duties include:
- Delivery, set up and pick up of durable medical equipment
- Provide instructions to customers to ensure complete understanding of Medical Equipment
- Trouble shoot equipment
- Interaction with care takers, nurses and customers
- Communication with Manager and support team on status of delivery and pick up
Requirements:
-Valid Driver License
-Ability to lift up to 80lbs repeatedly throughout the day
-Ability to drive different sized vehicles, including box trucks (no special licensing required)
-Strong communication skills
-Ability to follow direction and route maps
*Must be COVID vaccinated
Benefits Include:
-We Promote from Within
-Company Paid Health Insurance
-Company Match Retirement Plan
-Holiday Pay
-Generous PTO
-GROWTH!!!
SCHEDULE:
M-F 8:30 am to 5:00 pm with rotating Saturdays
On Call Availability, which provides additional earning incentives
We strongly believe in promoting from within. With your success as a Delivery Technician comes many more growth and leadership opportunities. Our Customer Service, Operations and Leadership teams are all full of individuals who started as Delivery Technicians, are you next?
"Great Opportunity is missed by most people because it is dressed in overalls and looks like work."
-Thomas A. Edison
Location
Bellingham, WA, US